Cargo Services
Overview
In 1999/2000, Aruba Ports Authority started with the rehabilitation of the Barcadera port. With an investment of US$6 million it was upgraded with the appropriate facilities moving the handling of non-containerized cargo out of Oranjestad to Barcadera.
Currently the Barcadera harbor is where all aggregates, gas, gasoline, and the majority of Ro-Ro and break-bulk cargo is handled The Barcadera harbor is located 3 miles South East of the Oranjestad Port and has 1148 feet of docking space.
With the reopening of the Barcadera port for containerized cargo in the near future, the Government of Aruba will be promoting Aruba regionally and internationally as a potential small hub for Free-Zone and/or Transshipment Cargo.
Harbour Map & Navigational Chart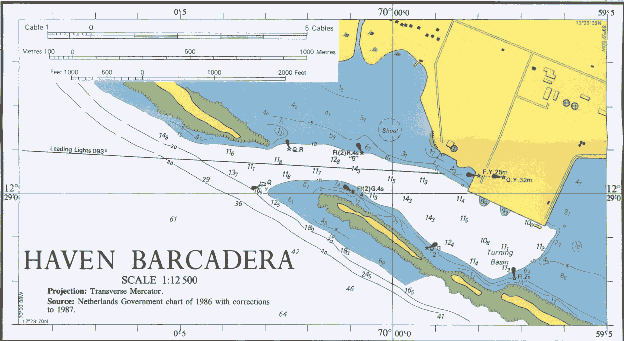 Specifications
Operation: 24/7/365
Berths: One 350 m Concrete berth with Max. Draft 9.75 m.
One RoRo platform at Western end of Concrete dock. Width: 12 m, Depth: 4.26 m
All non-containerized cargo, break bulk, ro ro, aggregates, lpg gas, gasoline are handled at this facility located 3 miles SE of the Oranjestad Harbor.
Aerials of Barcadera Terminal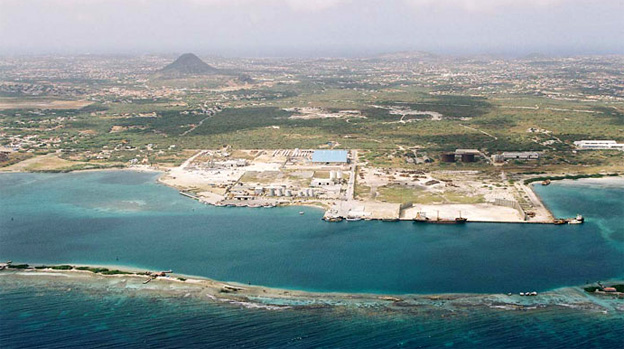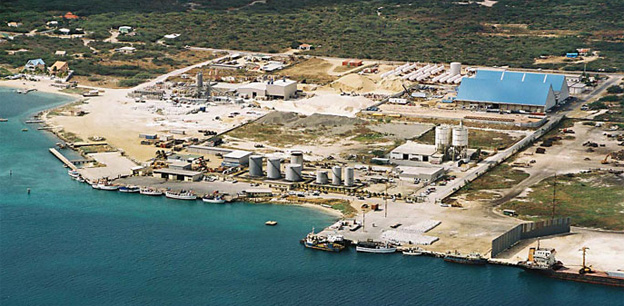 Cargo Statistics
(See our newsletter for latest cargo statistics)
Scroll To Top