Port City Oranjestad
Aruba Ports Authority (APA) has the pleasure to welcome you to the Port City Oranjestad project. APA will transform the former cargo terminal area near the cruise terminal Oranjestad into a new and reformed leisure, residential and working area. This area is to act as a magnet for residents and tourists alike, with a Waterfront Park and phased development of mixed use commercial real estate. APA is proud to embark on this new expedition and setting the ground work for unique sustainable new project with multiple uses and social economical growth for Aruba and investors.
MARKET CONSULTATION
Aruba Ports Authority (APA) has the pleasure to invite you to participate in the market consultation for the development of Port City Oranjestad. APA exploits and manages the land of the former cargo port area in Oranjestad and is the area developer of this project 'Port City Oranjestad'. APA has developed a provisional Urban Development Plan for the designated area, which was approved by the Aruban government in February 2019. APA is responsible for the realization of the public space and issuing the building plots. For each individual lot, market participants are offered flexibility in realizing a wide variety of buildings and semi-public space. In the early stages of the planning process, APA collected market information by means of market research and dialogues with various stakeholders and developers. This way APA gained insights into the demands and commercial considerations of the market.
These insights formed the foundation for the assumptions in the financial model of the development and exploitation of 'Port City Oranjestad. It is the intention of APA by means of this market consultation to collect updated information from various market participants in a more formal, yet non-committal manner. This market consultation will offer the market the opportunity to respond in broad terms to the entire plan, but the emphasis and depth of the market consultation will be sought in the most western part, where most likely be the first lots are to be issued to a private developer. APA therefore explicitly (not exclusively) makes a call to market participants that are interested in these specific lots.
The overall master plan is the result of a close collaboration between APA and Port of Amsterdam International as well as OZ Architect in an advisory capacity.
The current market consultation is focused on the overall plan and more specifically on the first phase on the western part of Port City Oranjestad.
Please be aware that the closing date will be on January 24th.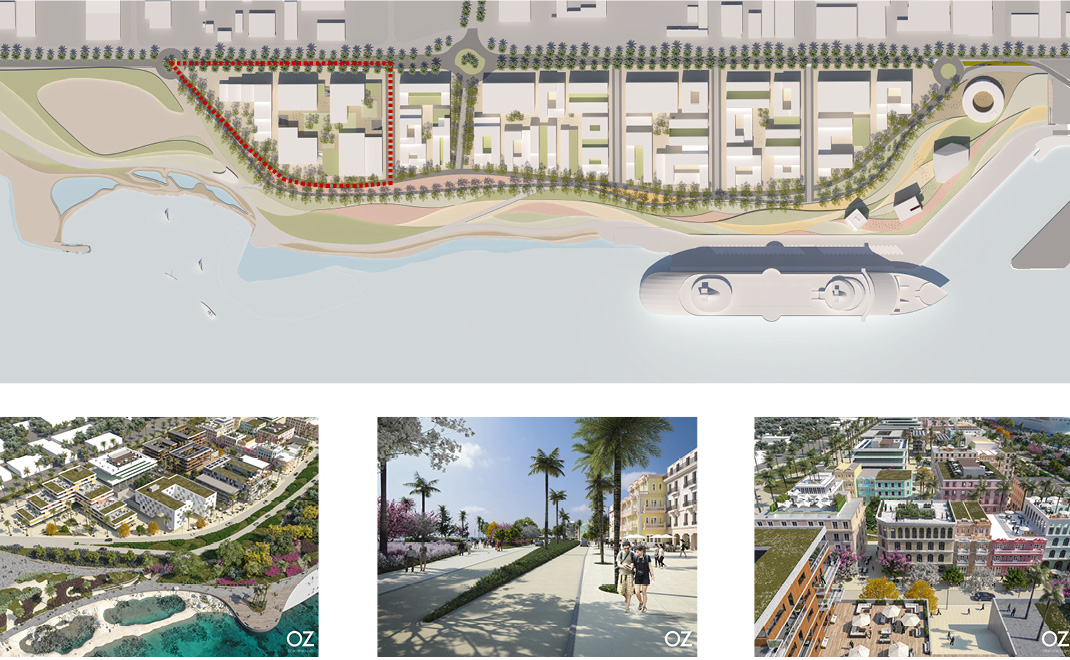 ---
Main Assumptions & Characteristics Of The Project
Project Timeline - Port City Oranjestad
Contribution Port City To Economy Of Aruba
Port City Oranjestad – Image Gallery
Port City Oranjestad – News & Updates
Scroll To Top