Aruba Port City
Aruba Ports Authority NV has the pleasure to invite you to participate in the market consultation for the development of Port City Oranjestad. APA exploits and manages the land of the former cargo port area in Oranjestad and is the area developer of this project 'Port City'. APA has developed a provisional Urban Development Plan for the designated area, which was approved by the Aruban government in February 2019. APA is responsible for the realization of the public space and issuing the building plots. For each individual plot, market parties are offered flexibility in realizing a wide variety of buildings and semi-public space.
In the early stages of the planning process, APA collected market information by means of market research and dialogues with various stakeholders and developers. This way, APA gained insights into the demands and commercial considerations of the market. These insights formed the foundation for the assumptions in the financial model concerning land revenues. With this market consultation, APA wants to collect updated information from various market parties in a more formal, yet noncommittal manner. The market consultation will offer the market the opportunity to respond in broad terms to the entire plan, but the emphasis and depth of the market consultation will be sought in plot OA. Plot OA will most likely be the first lot to be issued. APA therefore explicitly (not exclusively) call for market parties that are interested in this lot.
The current market consultation is focused on the overall plan, and more specifically on the first phase on the western side of Port City (plot OA, marked in red).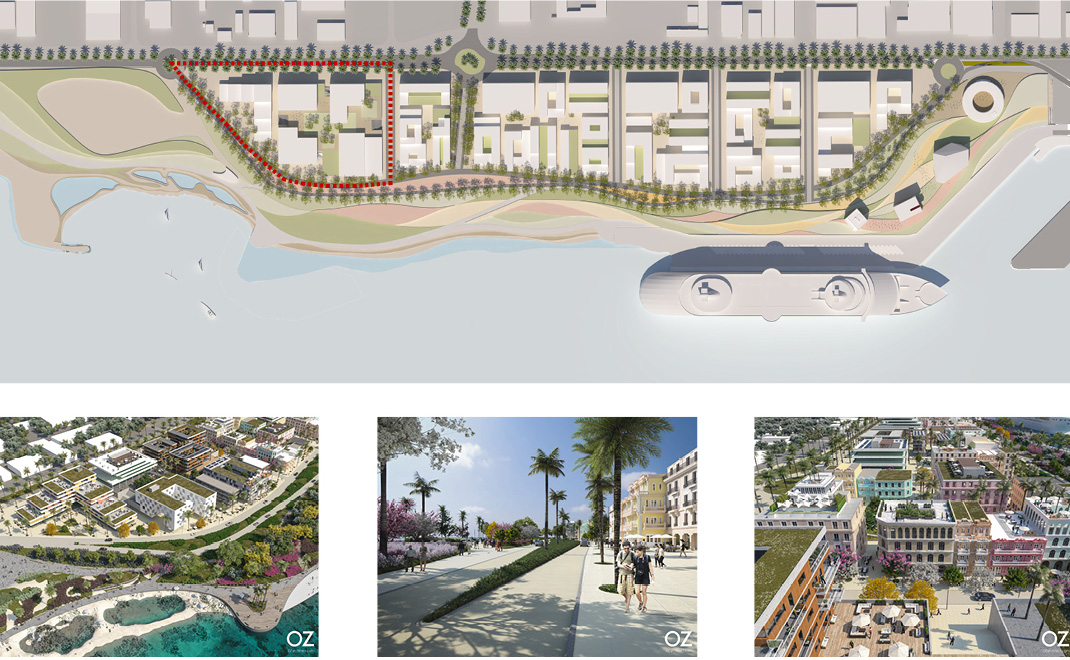 ---
Vision Port City – the area development
Additional information
Image Gallery
Recent News & Updates
Scroll To Top
Visuals

Downloads